Honest Hands Homecare, LLC
Helpful Hands You Can Trust.
Serving the Capital Region, NY
Service, Innovation & care
HOMECARE PROVIDER IN THE CAPITAL REGION, NY
At Honest Hands Homecare, LLC, our mission is to set the standard for quality in the home care industry by providing highly personalized, cost-effective care that enables our clients to function independently in their respective homes and communities. Our companions offer comprehensive in-home services for everything from help with household chores, errands, to nutrition.
At Honest Hands Homecare, LLC, we employ strict pre-employment screening measures in an effort to ensure that you'll be matched with an experienced and compassionate professional dedicated to accommodating your short-term and long-term needs.
Whether you're recovering from an illness or have limited mobility, you can count on Honest Hands Homecare, LLC to provide personalized care tailored to your individual needs. So don't struggle at home on your own. For more information about our services or to schedule a consultation, contact Honest Hands Homecare, LLC today.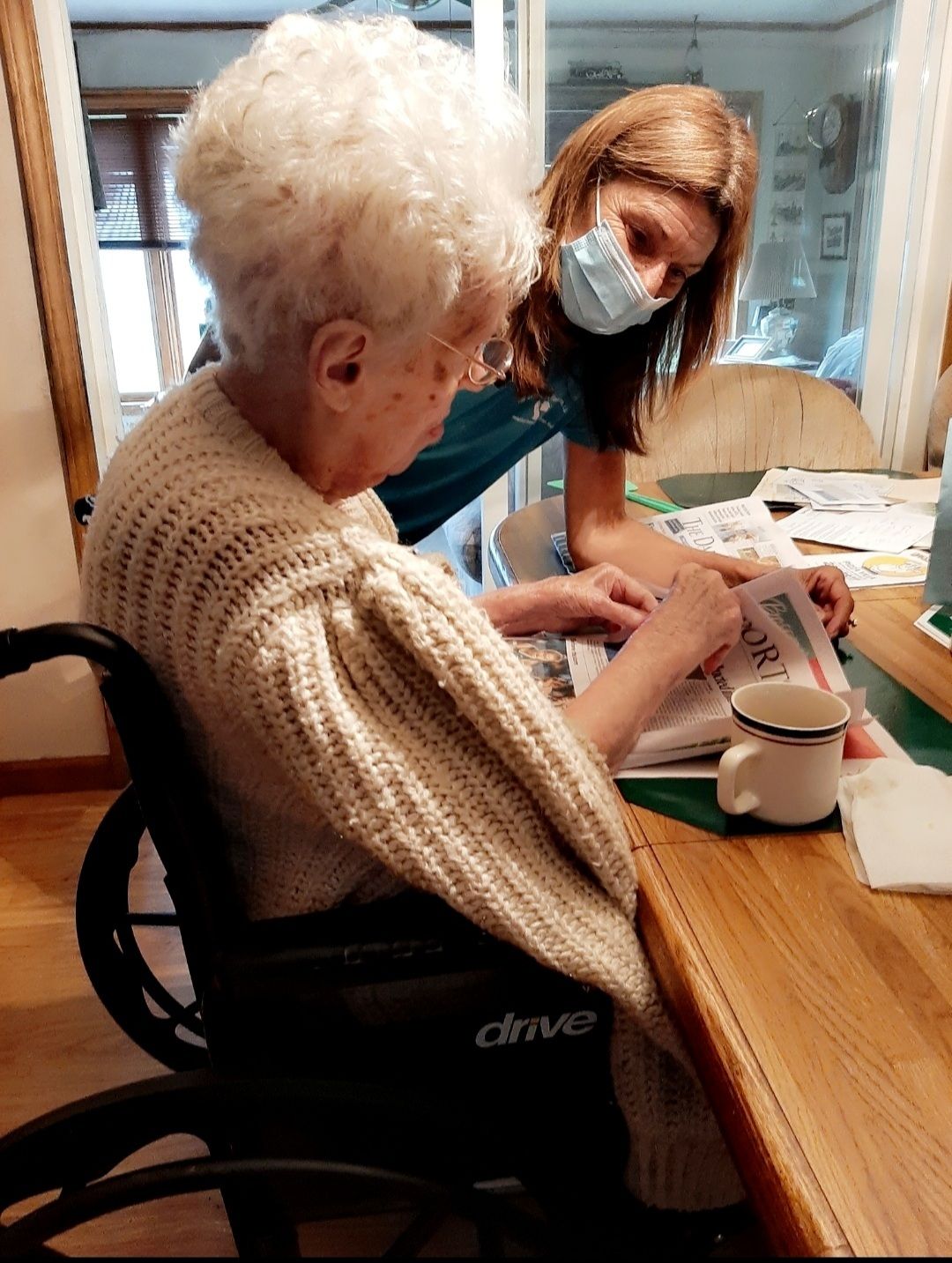 Honest hands homecare does a fantastic job with taking care for my father they are very understanding. I don't have to worry about them not showing up or not being on time. They do a amazing job cleaning and preparing meals and keeping up with the laundry. I would recommend Honest

Honest Hands Homecare is the absolute best. Ann and her staff are the epitome of professional, caring, trustworthy and so very reliable. My 88 year old mom has received such wonderful care from them and truly enjoys their company. They went above and beyond expectations with cleaning the house, making her lunches and treating her to "spa days"…painting her nails and styling her hair, which is right up her alley! It's such a comfort to know mom is in such good, capable "Honest Hands" while my family and I are at work. I highly recommend Honest Hands Homecare for any caregiver who needs some reliable help looking after their loved one.

-yvonne sinnamon, March 2022

Hiring Honest Hands Homecare was one of the best decisions I have ever made. Life was getting stressful and I needed extra help. From day one I have been so pleased with the service. The communication is excellent. The employees are on time and not a corner is missed in cleaning. Having this extra help has indeed helped me to have a little time for myself. Highly recommend this agency.

-Karen Jarosz, November 2021

This company has provided extraordinary care for my mother in law. They consistently go above and beyond. They make myself as well as my in-laws feel very comfortable and safe in their care. They have an awesome group of people that obviously care a great deal for others and are very respectful and responsive. I cannot say enough good things about the care the provide. It is comforting to know my mother in-law is in such good care.

-Anna VanDerwerken, October 2021

HonestHands Home care would have no other!!

-Francis Pickett St, October 2021

My experience with Honest Hands Homecare has been wonderful and I am truly thankful for their service. My husband and I are both retired and have health issues. Ann's house cleaning skills are absolutely thorough and professional. Ann has also been very patient and understanding of our needs and limitations. We do not have a car or family nearby, so transportation has been a real problem for us. Ann has helped us get to doctors appointments, go food shopping and do other errands that we could not have managed without her help. I highly recommend Honest Hands Homecare to anyone in need of home care.

Very pleasant sweet would recommend to anybody easy to work with after my surgery catered to all my needs and wants and would use again

I am very pleased with the care my Grandfather as received form Honest Hands Homecare. They really show they care for your loved one as if they were their own. It is comforting knowing he is being well taken care of as if it was his own family doing so. I highly recommend them to anyone looking for someone to help with an elderly loved one.

The companions take care of my grandfather who suffers from Alzheimer's disease. They always go over and beyond for him and my grandmother. This company is such a blessing, I do not know what I would do without them.

Honest Hands is compassionate and truly cares about their client. Ann took fantastic care of my mother and treated her like family. I would recommend them for any of your home care needs.

Honest Hands Homecare is amazing giving my loved one the care that they needed. Very loyal and Trustworthy. I would highly recommend Honest Hands Homecare for the needs they offer.

I highly recommend this company, the girls are very professional

Great service, very professional. The owner is a very nice and sweet girl. She will make sure she can accommodate you with whatever your needs are. I highly recommend Honest Hands Homecare.

I have to say at a time like this these girls are professional and caring. Willing to go above and beyond to make sure the most amazing care is given. Even if items are needed they are willing to get it and provide safety during this time. So glad I found them and I would refer them to anyone who needs care for a loved one now or in the future. Good caregivers are hard to find and this is the group to go to. The services provided at 100% and each individual is qualified to get it down. I thank you !!!!